---
A Shropshire Lad
Choreographed by Leigh Witchel
Set Design by Matthew Mohr
Costume Design by David Quinn
Dance as Ever (Pace Downtown Theatre — New York City, NY)
Solo performed by NYCB Principal Dancer Peter Boal
September-October, 2000
Pace Downtown Theatre - New York City, NY

Watch the video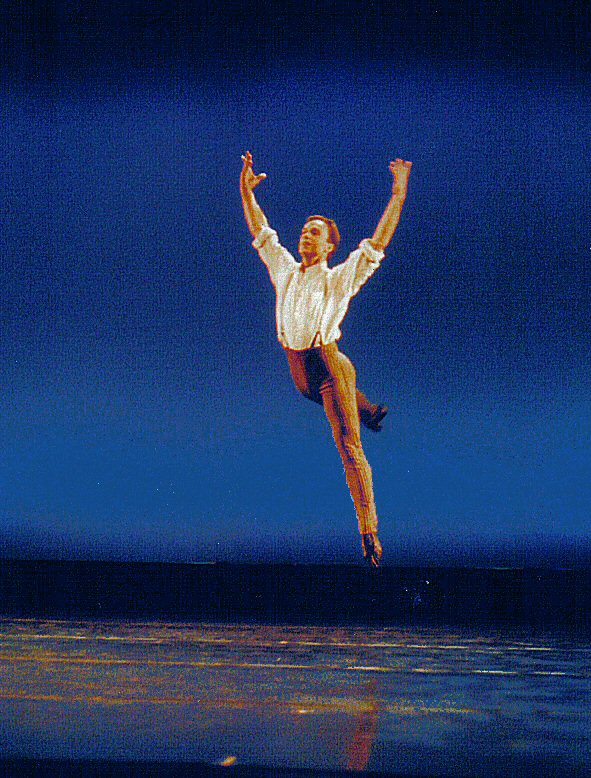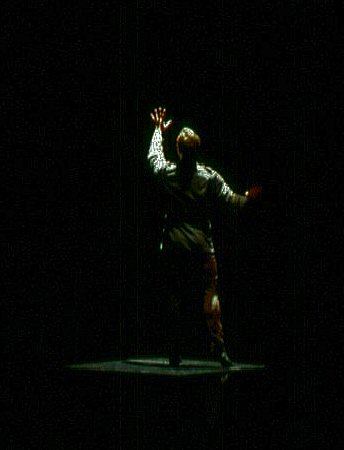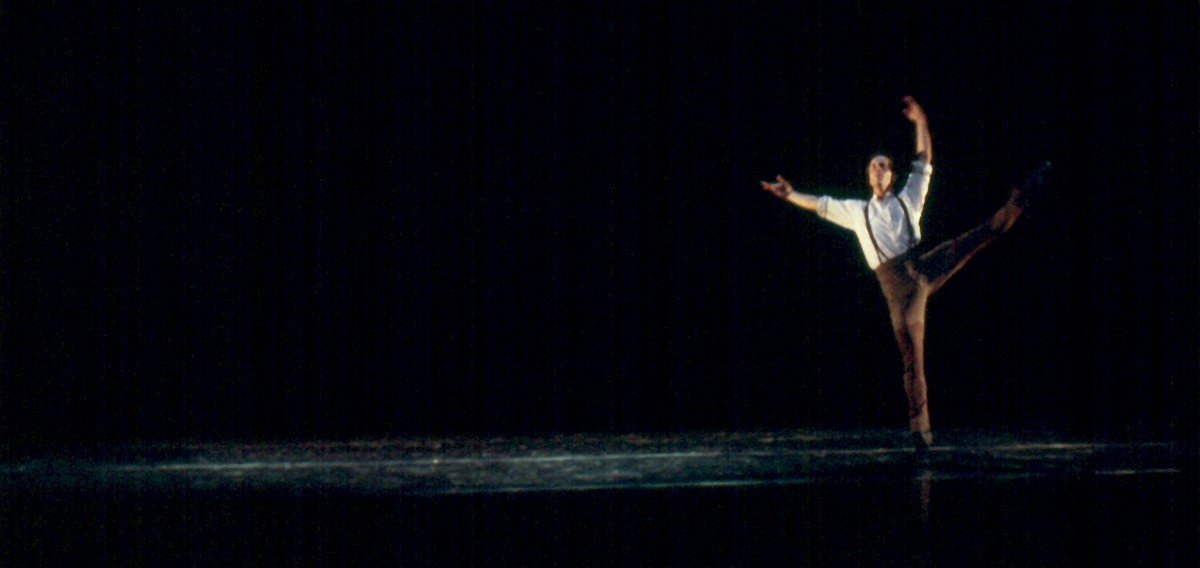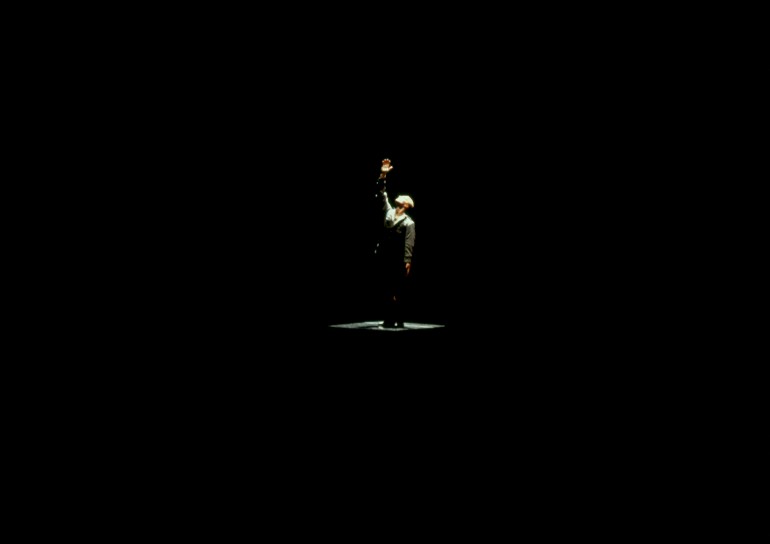 Dance as Ever was a Manhattan-based ballet company performing the works of its artistic director, Leigh Witchel. A Shropshire Lad was choreographed on New York City Ballet principal dancer Peter Boal.
The six sections of the ballet are set in a wide range of seasons and times of day. During the final section the lighting, in the form of leaf projections on the stage floor, was used to progressively limit the amount of space available to the dancer until, by the end, when his character is speaking from the grave, he was confined to a small, rectangular, coffin-like space.
While the lighting designer's primary source of inspiration was the choreography (and the dancer's interpretation), several of the poems' images (especially Housman's references to color) were echoed in the lighting.
The ballet, with Peter Boal (principal dancer with New York City Ballet), was part of a mixed repertory concert featuring three other premieres. The lighting was done within the theater house plot with specials and additional side light added and was hung and focused in 15 work-hours. The budget for equipment rentals and expendable supplies was $2000.
The production was hung and focused on Tuesday. Cuing and spacing were done on Wednesday afternoon, with a dress rehearsal that evening. The concert opened on Thursday and ran through Sunday.
Also on the program were Summer Dance, Quodlibet, and Elevator.
Loveliest of trees, the cherry now Is hung with bloom along the bough,
And stands about the woodland ride
Wearing white for Eastertide.
Now, of my threescore years and ten,
Twenty will not come again,
And take from seventy springs a score,
It only leaves me fifty more.
And since to look at things in bloom
Fifty springs are little room,
About the woodlands I will go
To see the cherry hung with snow.
When I was one-and-twenty
I heard a wise man say,
'Give crowns and pounds and guineas
But not your heart away;
Give pearls away and rubies
But keep your fancy free.'
But I was one-and-twenty,
No use to talk to me.
When I was one-and-twenty
I heard him say again,
'The heart out of the bosom
Was never given in vain;
'Tis paid with sighs a plenty
And sold for endless rue.'
And I am two-and-twenty,
And oh, 'tis true, 'tis true.
Look not in my eyes, for fear
They mirror true the sight I see,
And there you find your face too clear
And love it and be lost like me.
One the long nights through must lie
Spent in star-defeated sighs,
But why should you as well as I
Perish? gaze not in my eyes.
A Grecian lad, as I hear tell,
One that many loved in vain,
Looked into a forest well
And never looked away again.
There, when the turf in springtime flowers,
With downward eye and gazes sad,
Stands amid the glancing showers
A jonquil, not a Grecian lad.
Think no more, lad; laugh, be jolly:
Why should men make haste to die?
Empty heads and tongues a-talking
Make the rough road easy walking,
And the feather pate of folly
Bears the falling sky.
Oh, 'tis jesting, dancing, drinking
Spins the heavy world around.
If young hearts were not so clever,
Oh, they would be young for ever:
Think no more; 'tis only thinking
Lays lads underground.
The lads in their hundreds to Ludlow come in for the fair,
There's men from the barn and the forge and the mill and the fold,
The lads for the girls and the lads for the liquor are there,
And there with the rest are the lads that will never be old.
There's chaps from the town and the field and the till and the cart,
And many to count are the stalwart, and many the brave,
And many the handsome of face and the handsome of heart,
And few that will carry their looks or their truth to the grave.
I wish one could know them, I wish there were tokens to tell
The fortunate fellows that now you can never discern;
And then one could talk with them friendly and wish them farewell
And watch them depart on the way that they will not return.
But now you may stare as you like and there's nothing to scan;
And brushing your elbow unguessed-at and not to be told
They carry back bright to the coiner the mintage of man,
The lads that will die in their glory and never be old.
'Is my team ploughing,
That I was used to drive
And hear the harness jingle
When I was man alive?'
Ay, the horses trample,
The harness jingles now;
No change though you lie under
The land you used to plough.
'Is football playing
Along the river shore,
With lads to chase the leather,
Now I stand up no more?'
Ay, the ball is flying,
The lads play heart and soul;
The goal stands up, the keeper
Stands up to keep the goal.
'Is my girl happy,
That I thought hard to leave,
And has she tired of weeping
As she lies down at eve?'
Ay, she lies down lightly,
She lies not down to weep:
Your girl is well contented.
Be still, my lad, and sleep.
'Is my friend hearty,
Now I am thin and pine,
And has he found to sleep in
A better bed than mine?'
Yes, lad, I lie easy,
I lie as lads would choose;
I cheer a dead man's sweetheart,
Never ask me whose.

"It was an extraordinarily moving piece, especially the elegiac last song. . .where the effective lighting (by Jeffrey E. Salzberg) seemed both to box the dancer in and to elevate him above all human suffering."

Read the Review
Excerpts from Mr. Witchel's program notes:
(George Butterworth's) song cycle Six Songs from "A Shropshire Lad" takes its lyrics from the poems by A. E. Housman. . . the implicit themes of war and the arbitrariness of those who return and those who do not referred to the Boer War, but gained painful new irony from World War I. Butterworth. . .was killed by a sniper's bullet in 1916. . . .

Read the Poems
Some photographs of A Shropshire Lad were taken by Cynthia Thompson.
---
Mixed Repertory
Choreographed by Adrienne Celeste Fadjo
AdrienneCelesteFadjoDANCE (Abrons Arts Center, Henry Street Settlement — New York City, NY)
June, 2007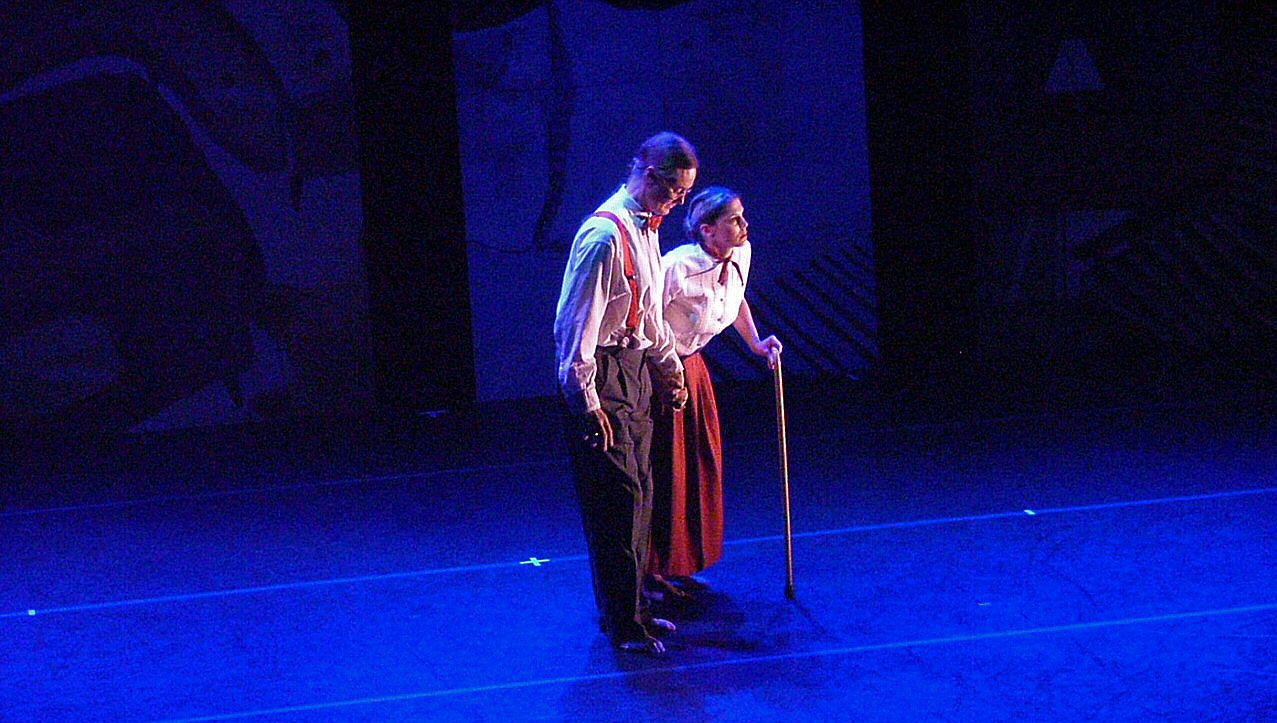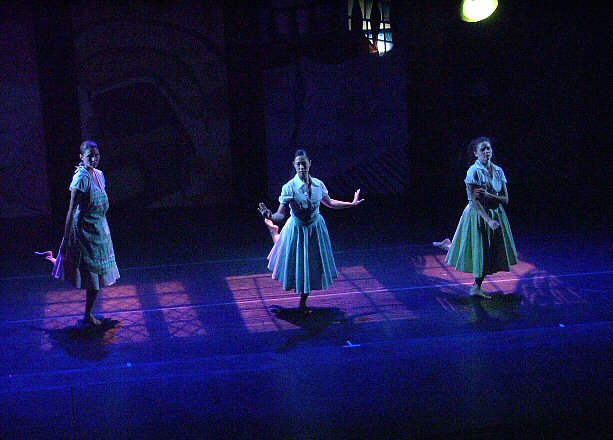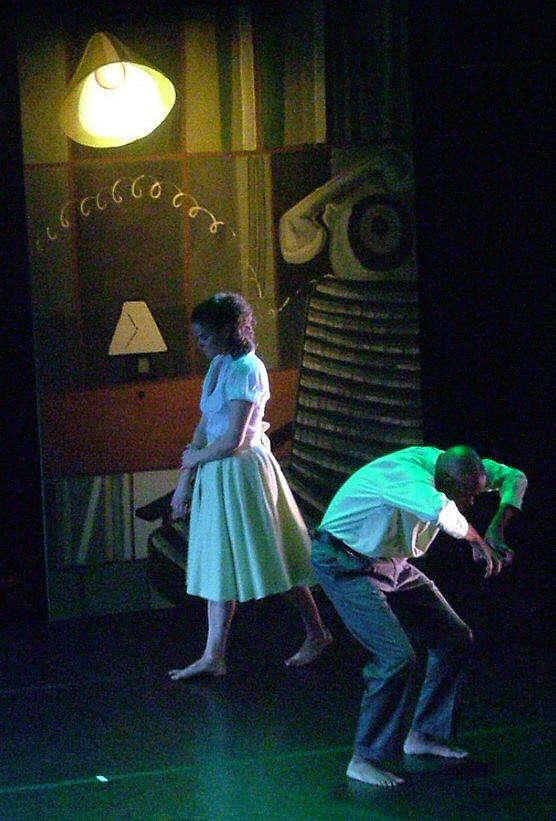 ---
The Earth and Me
Choreographed by Sheila Xoregos
Shadow Box Theatre (Symphony Space — New York City, NY)
(Dance and Puppetry)
May, 2006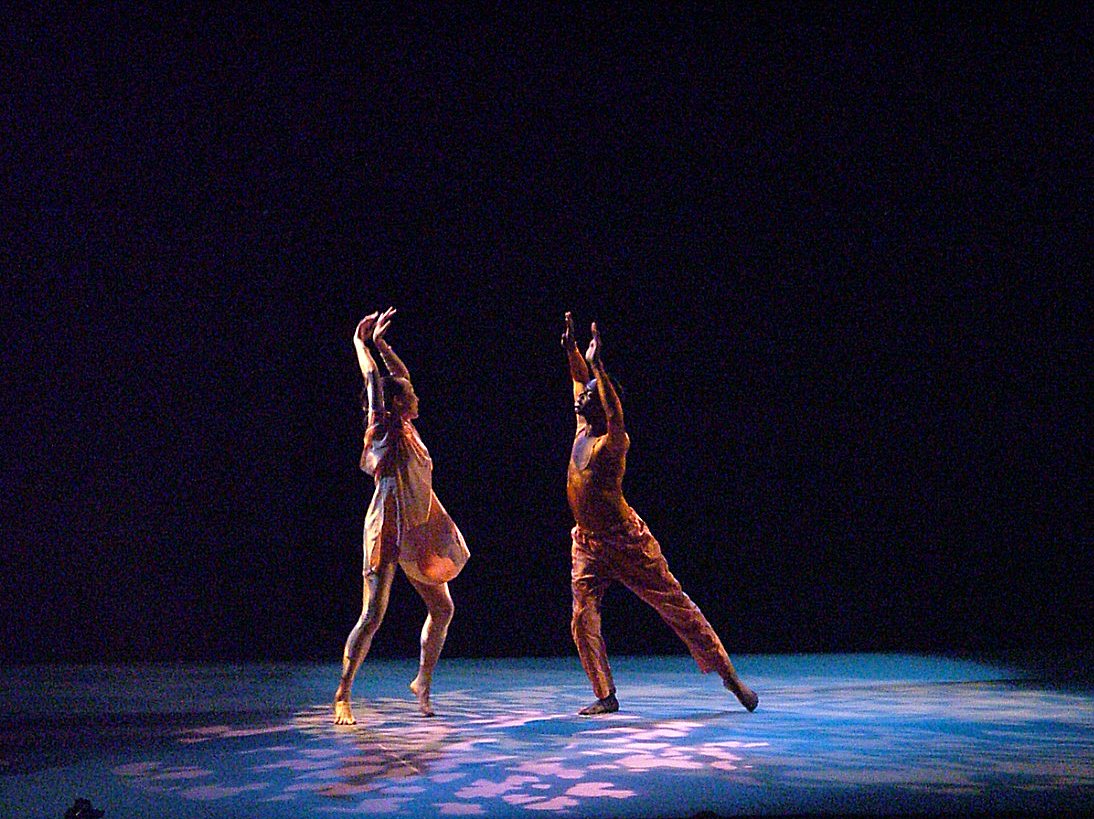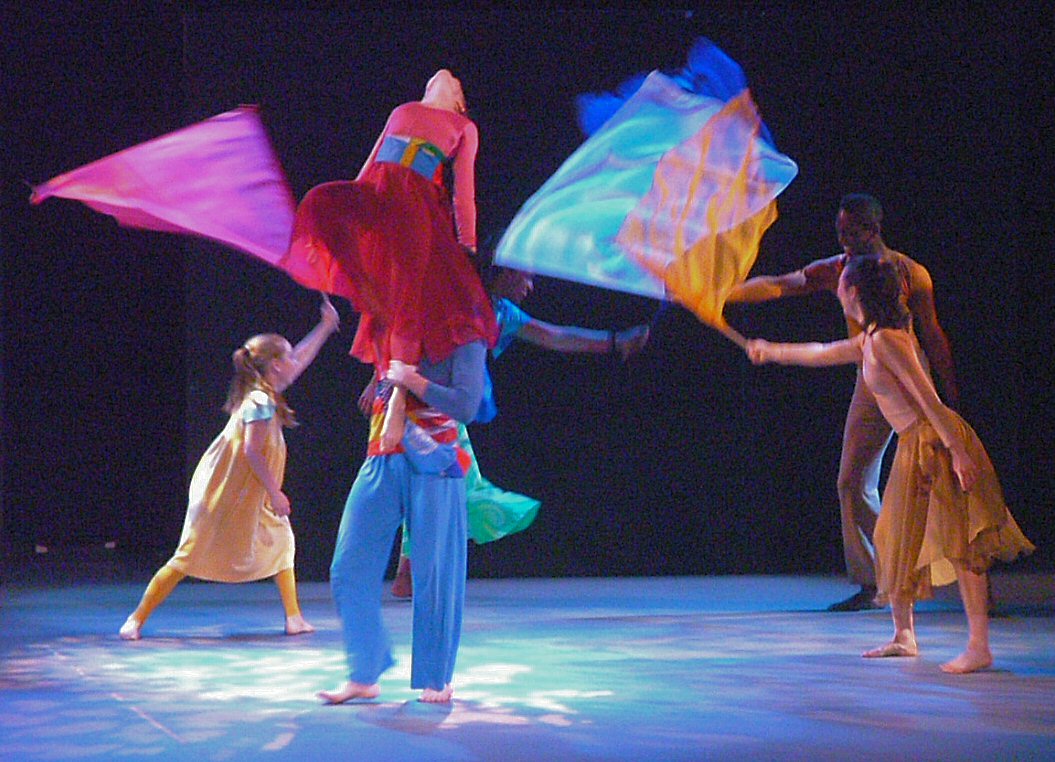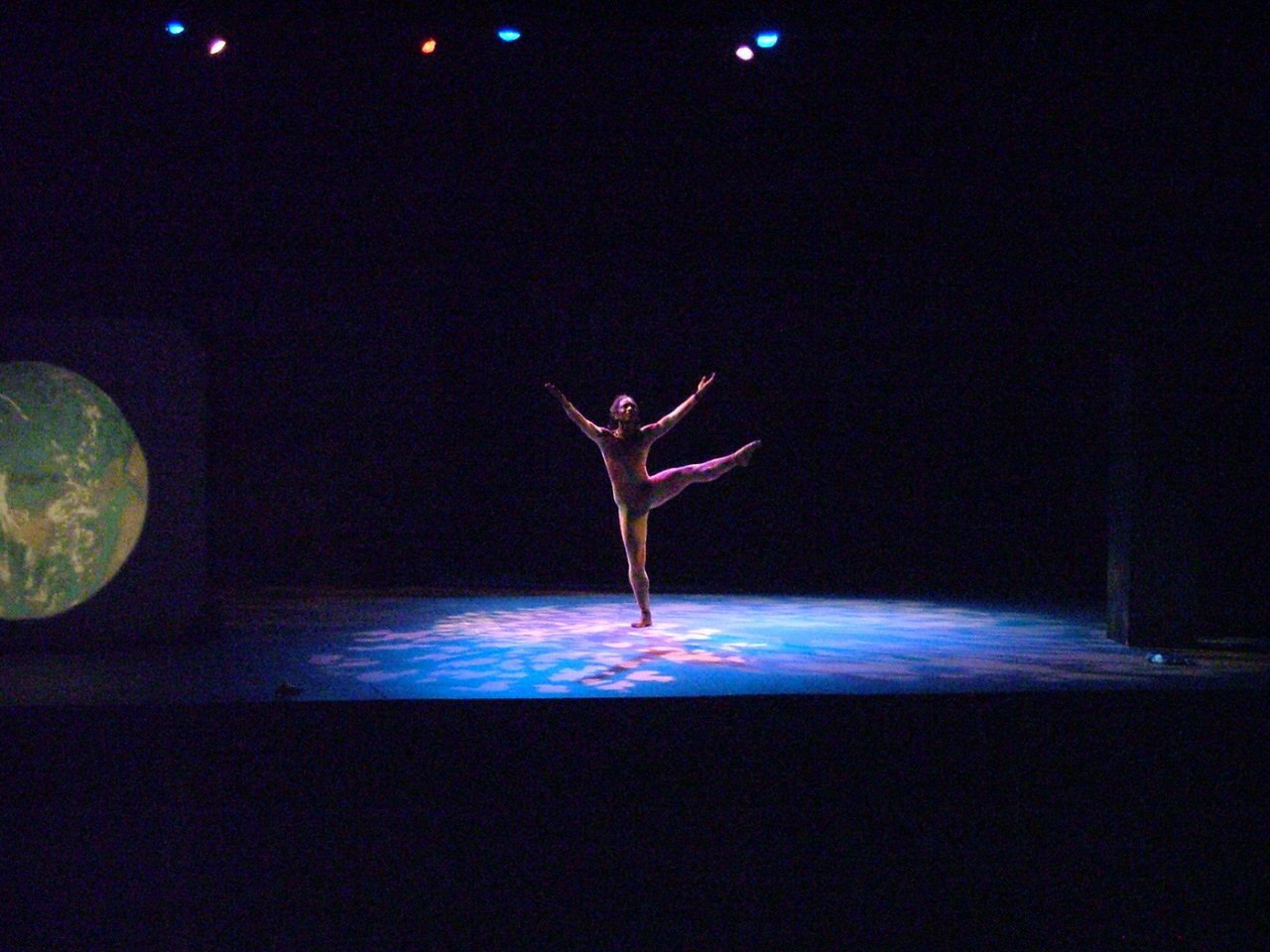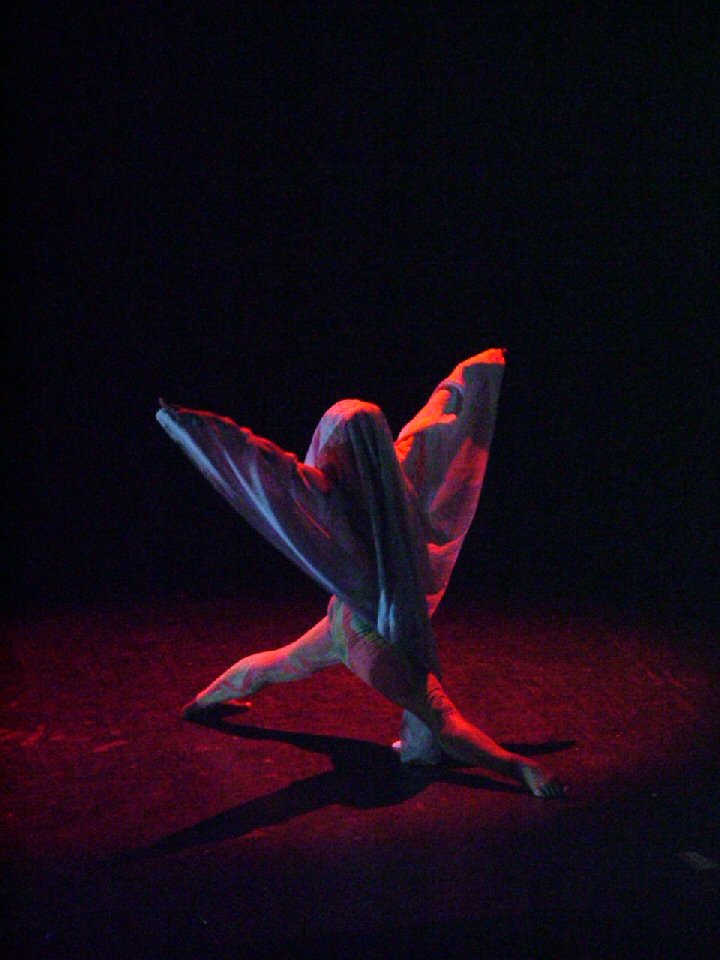 ---
The Nutcracker
Choreographed by Hellie Schussler and Robert F. Wesner
Ashland Regional Ballet (Renaissance Theatre - Mansfield, OH)
December, 2006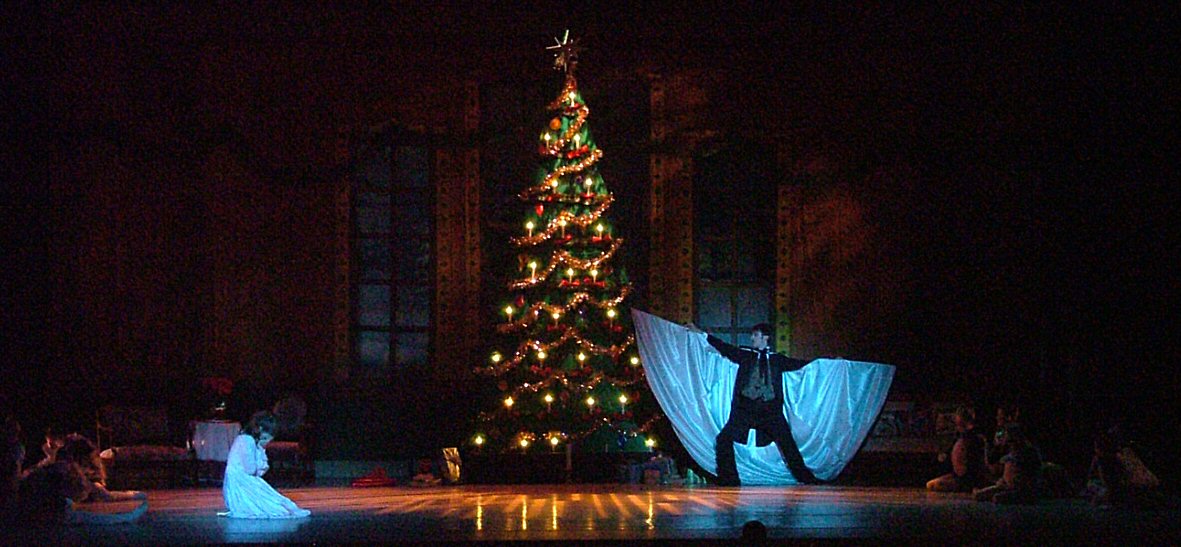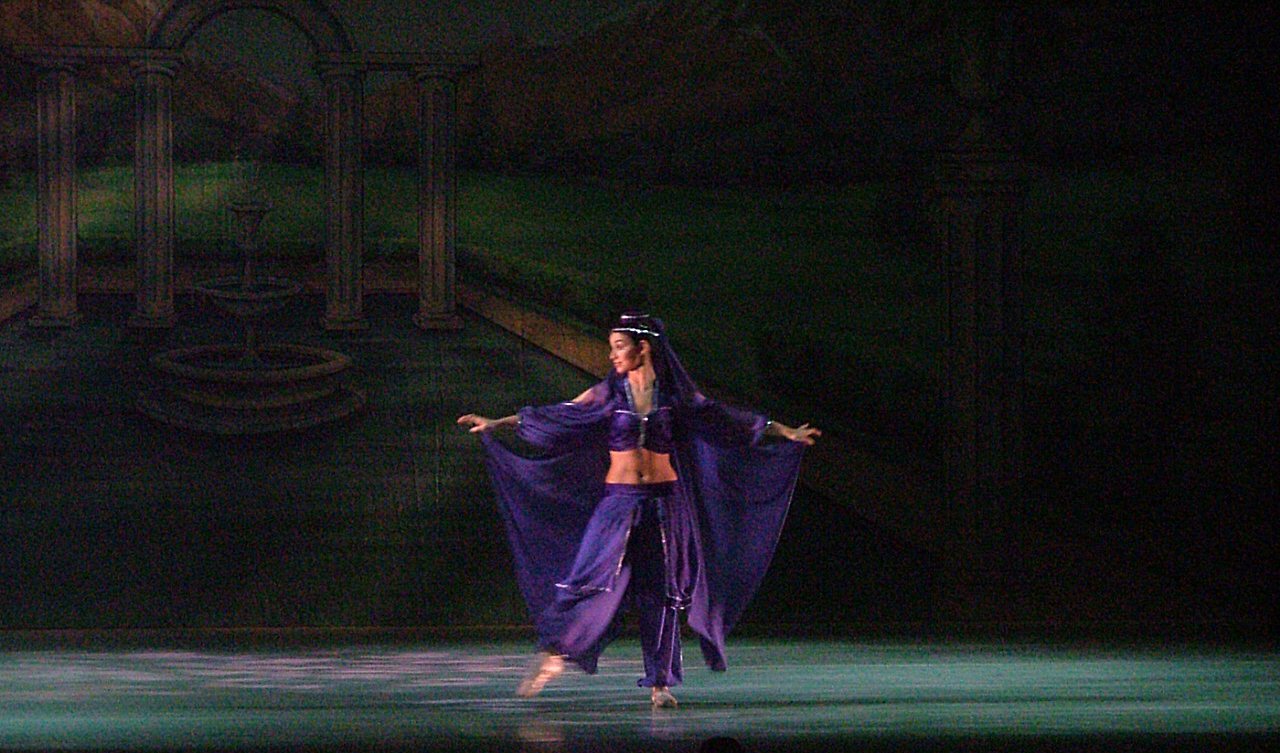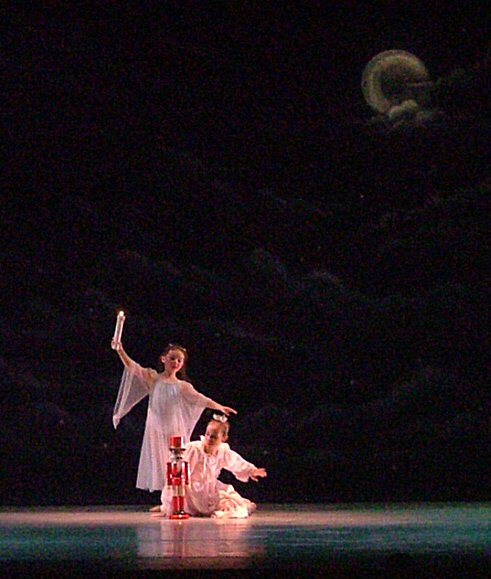 ---
To Turn Again
Choreographed by Susan Douglas Roberts
Click to see letter of recommendation
Contemporary Dance / Fort Worth (Landreth Auditorium / Scott Theatre — Fort Worth, Texas)
May, 1997 (excerpts performed in 1994 and 1993)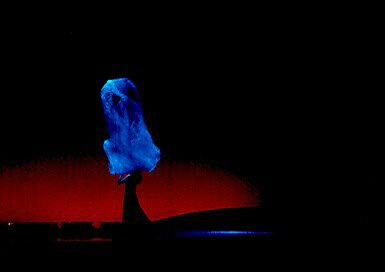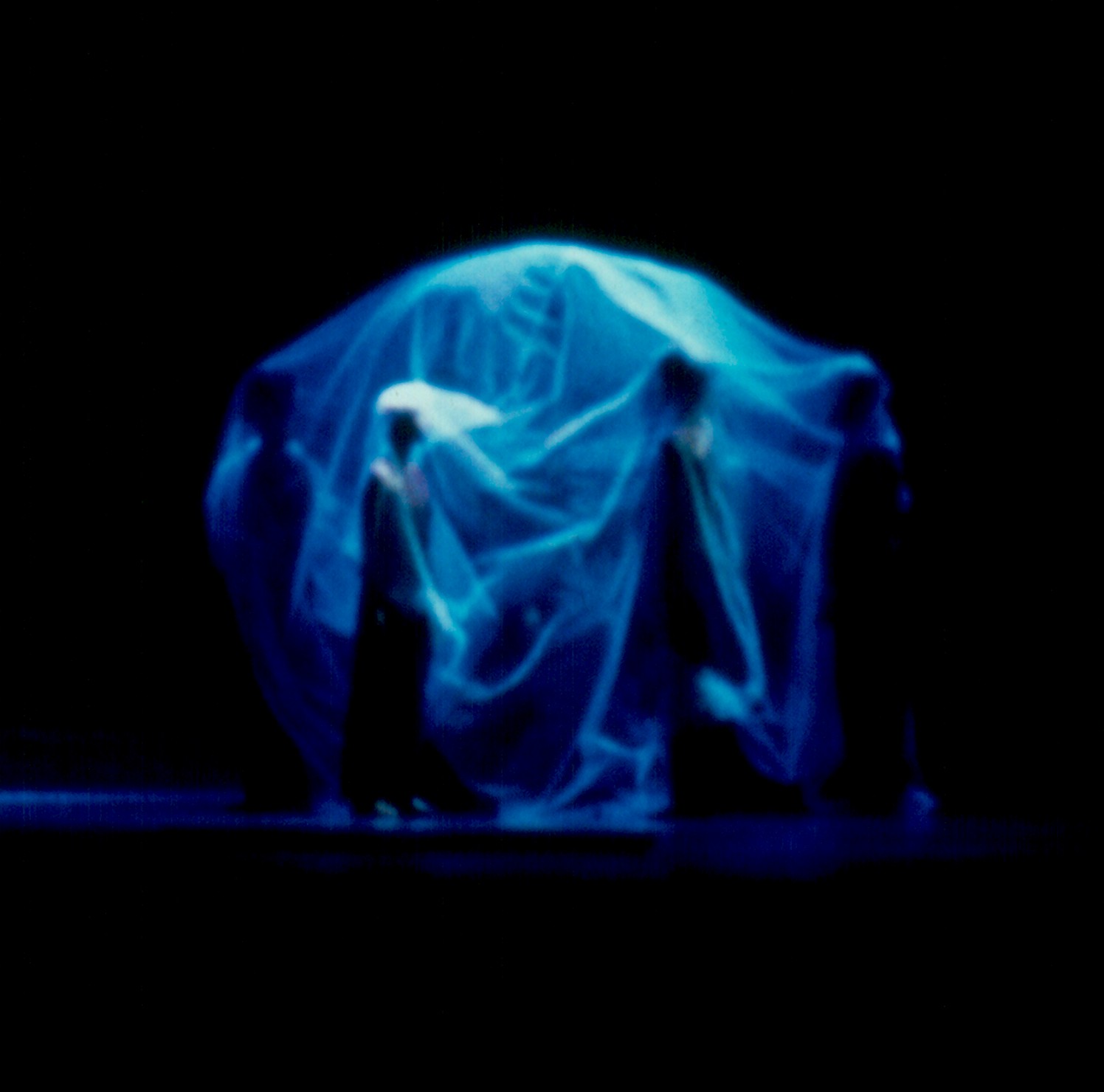 To Turn Again was the result of a collaboration beginning in 1992 between choreographer Susan Douglas Roberts and composer Blaise Ferrandino, with lighting designer Jeffrey E. Salzberg joining the team in 1993. Based on T. S. Eliot's 6-part poem Ash Wednesday, the work used unconventional staging to address universal themes of religion, death, and resurrection.
To accommodate the unusual staging requirements of To Turn Again, the stage of Ed Landreth Auditorium was extended and several rows of seats were removed to create a dancing area in front of and below the stage. Special lighting positions were erected in order to properly light these areas.
Contemporary Dance/Fort Worth (CD/FW) was formed in 1990 with the mission of establishing Modern Dance in the Fort Worth and Tarrant County area. The professional modern dance company continues the tradition of bringing to the community works by choreographers recognized on local, regional, and national levels.
To Turn Again was a full-evening modern dance work with live musicians. The production was hung and focused in approximately 32 work-hours using a mixture of student and professional stagehands. Cuing was done "blind" and refined during runs-through. Most gel was pulled from company stock; the budget for additional color and other expendable items was $250.
An abbreviated version of To Turn Again was taken on tour in February of 1998.
"...exceedingly clever staging and design... a devastating blend of image and sound. . . ."
"He is an exceptional lighting designer...as meticulous as he is painterly with his work." -- Susan Douglas Roberts, Choreographer
---
Mixed Repertory
Choreographed by Erich Yetter
(Guest Artists: Jennifer Kronenberg and Carlos Guerra, Miami City Ballet)
Peoria Ballet (Civic Center — Peoria, IL)
April, 2005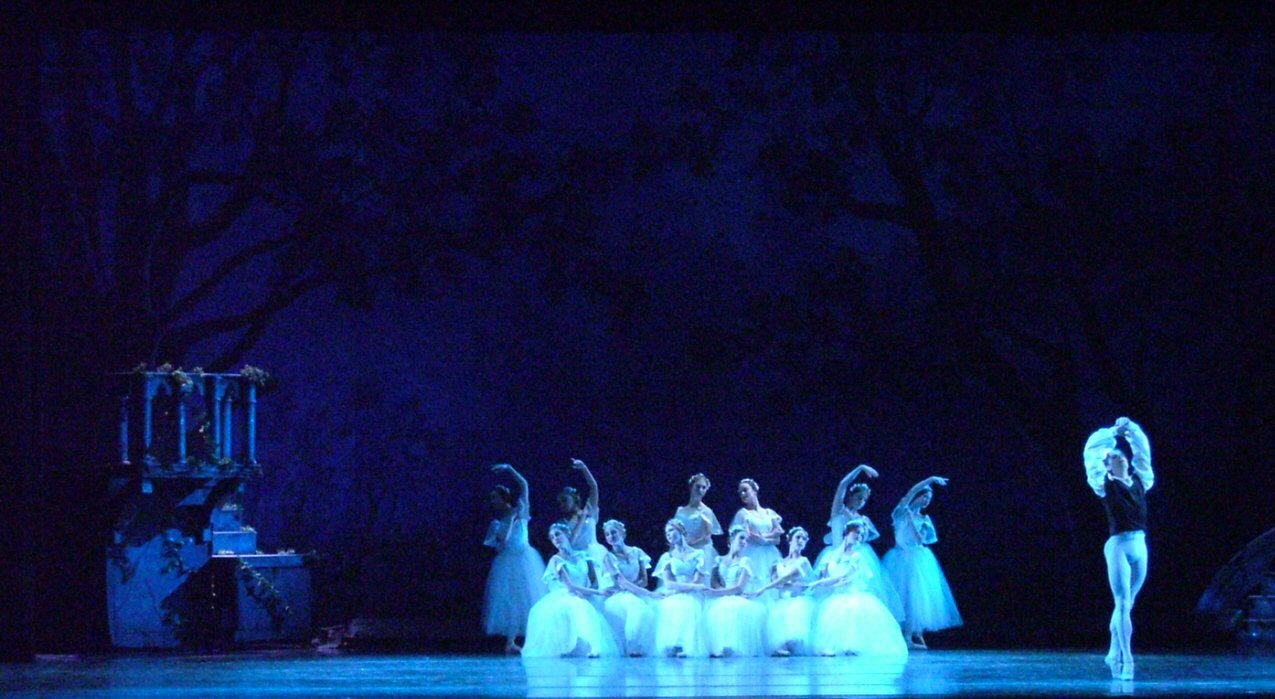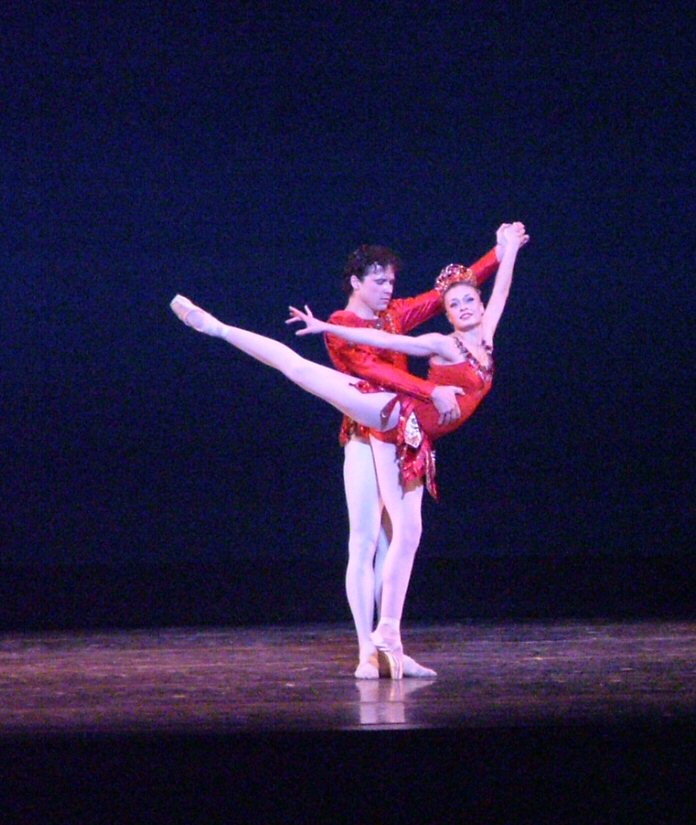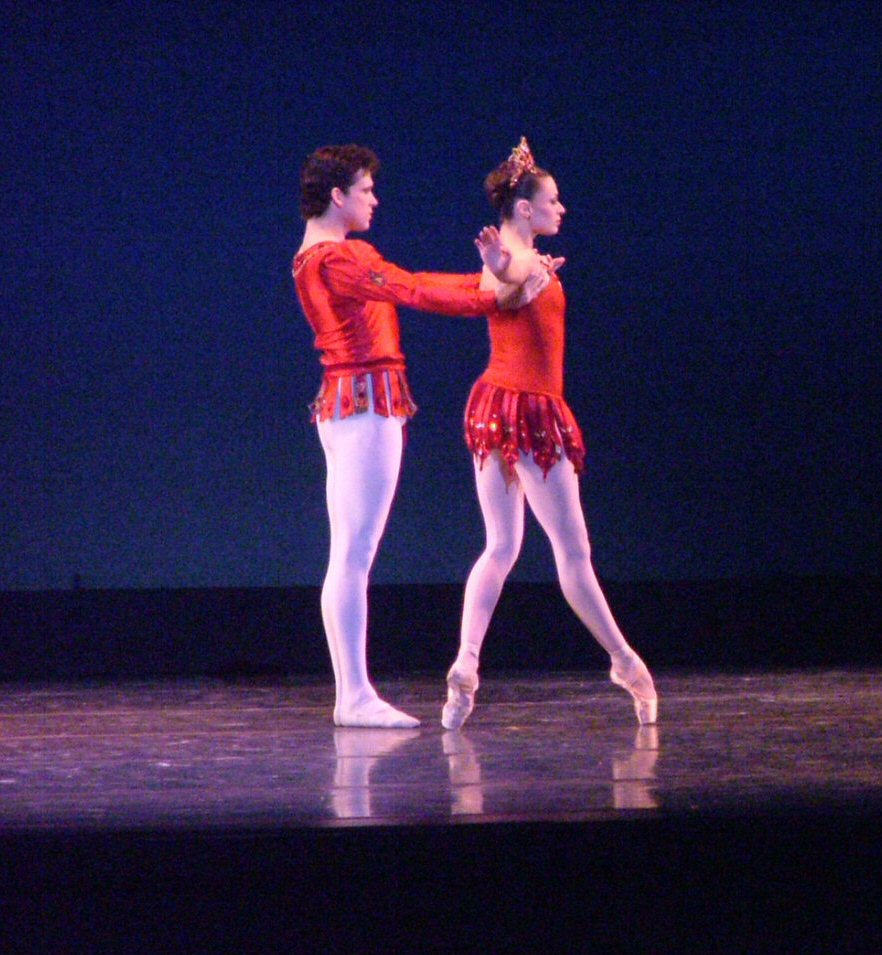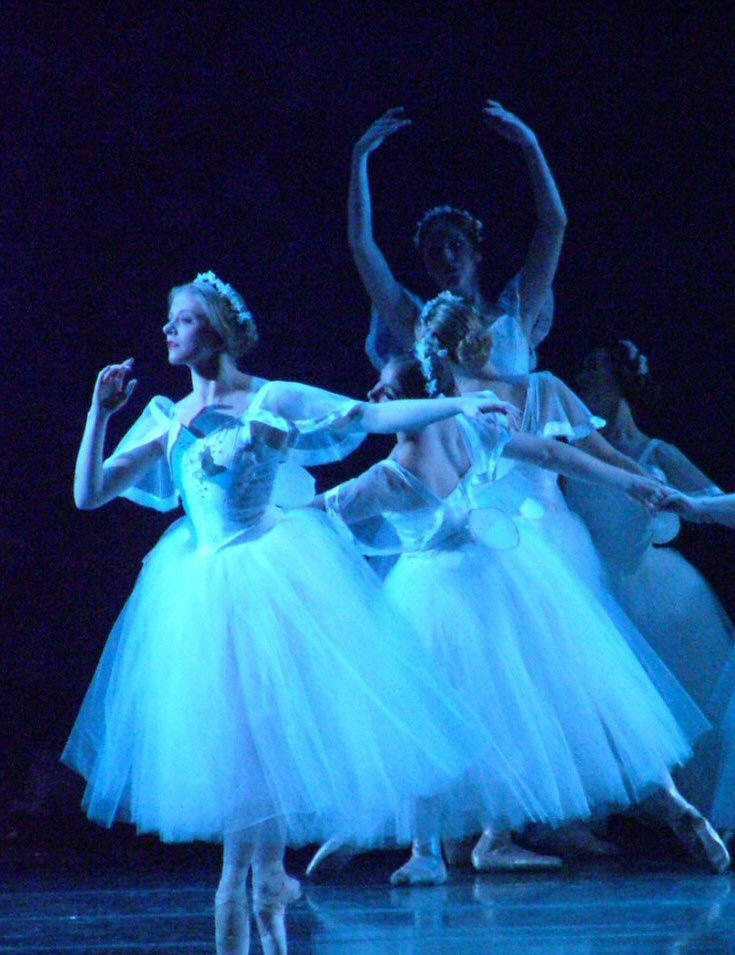 ---
Aubade
Choreographed by Leigh Witchel
Set Design by Matthew Mohr
Costume Design by David Quinn
Dance as Ever (Pace Downtown Theatre — New York City, NY)
September, 1999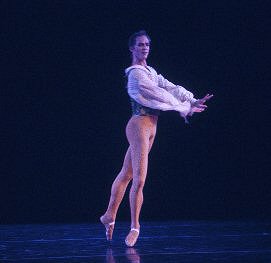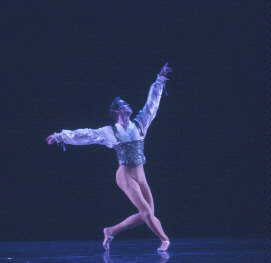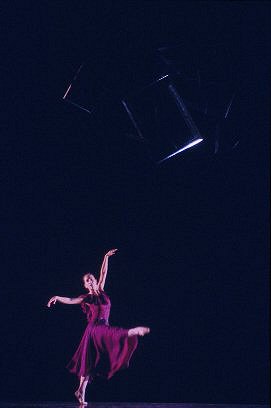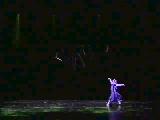 Aubade is the French word for "morning song". In this new solo, New York City Ballet principal dancer Charles Askegard danced the part of a suitor romancing his beloved in a quiet courtyard at dawn. Lighting was used to indicate the presence of an unseen balcony down stage right.
Aubade, with Charles Askegard (principal dancer with New York City Ballet), was part of a mixed repertory concert featuring two other premieres and one revival. The lighting was done within the theater house plot with specials and additional side light added and was hung and focused in 15 work-hours. The budget for equipment rentals and expendable supplies was $2000.
Also on the program were Armature, Horizon, and Scherzo Fantastique
"Never did the low, wide stage of this theatre look better. . . the setting, lighting, and costumes would make any big ballet company proud."

Watch Video of Scherzo Fantastique
Still photographs of Scherzo Fantastique and Armature are © 1999 Nan Melville.
Additional photograph of Scherzo Fantastique taken from video.
---
Bodies and Choices
(Various Choreographers)
Nozama Dance Collective and Guest Artists (Green Street Studios — Cambridge, MA)
September, 2017
Photography Courtesy of Mickey West Photography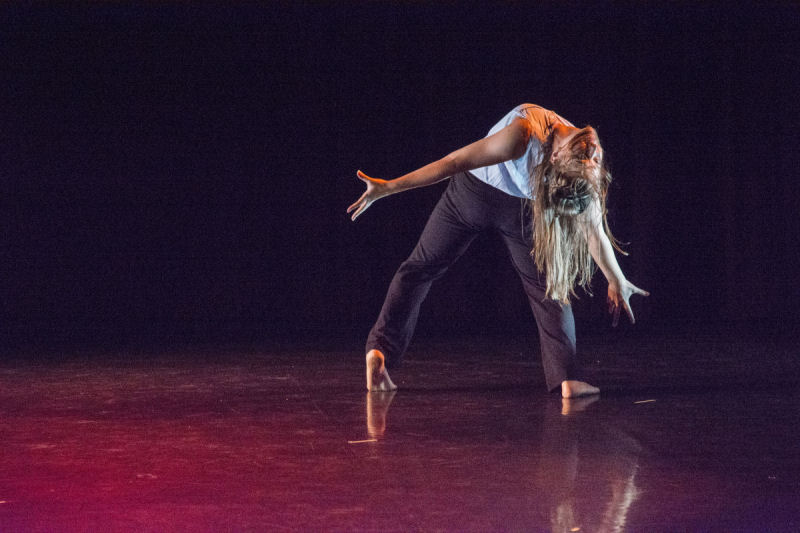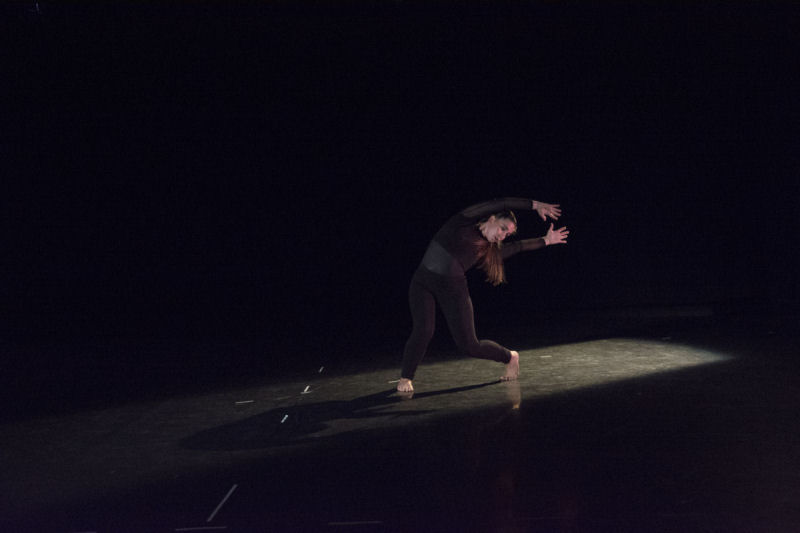 "Lighting, music and choreography blended to create something quite clear and meaningful. Choreographer and performer Allison Rebecca Penn moved within
a diagonal band of light. Her dark costume seemed to match the dark outside of that band. Visually, the effect was spellbinding"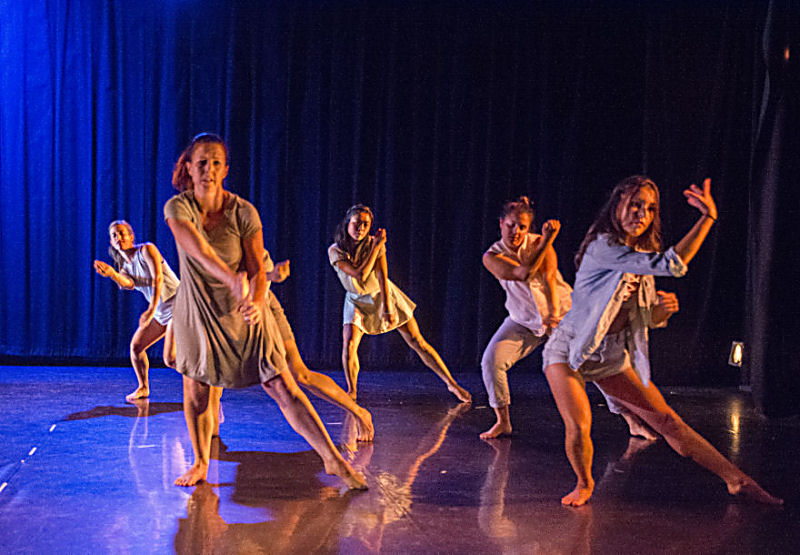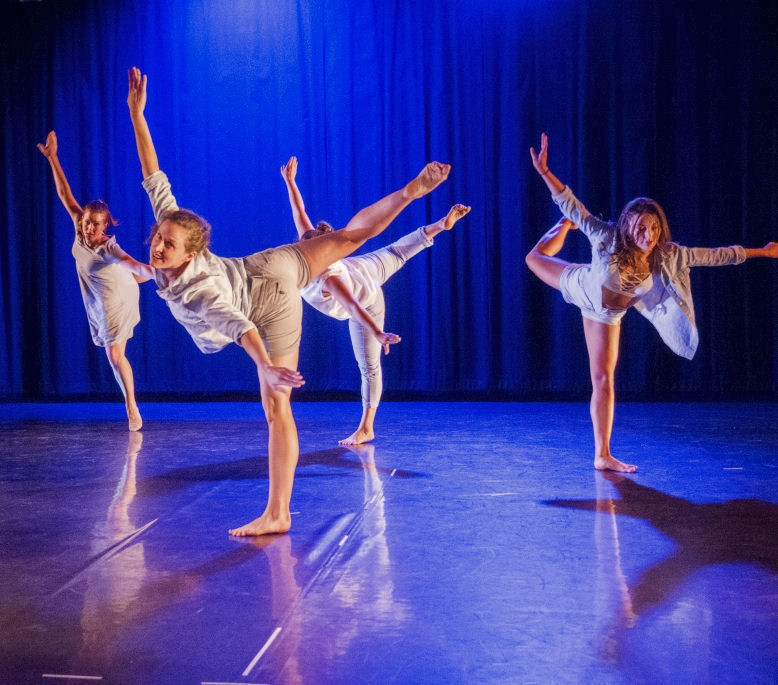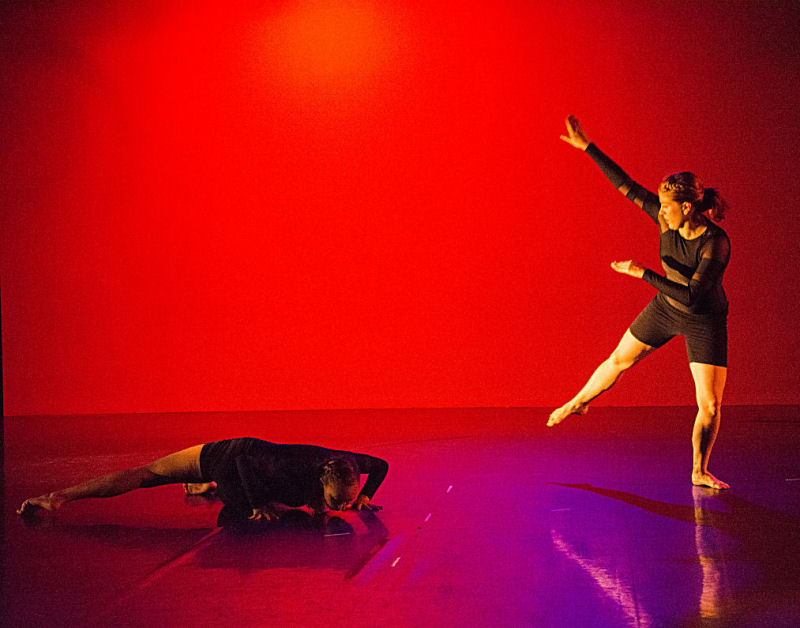 ---
Perceptions
(Various Choreographers)
Paradise Lost: A Movement Collective (Cambridge Multicultural Arts Center — East Cambridge, MA)
April, 2017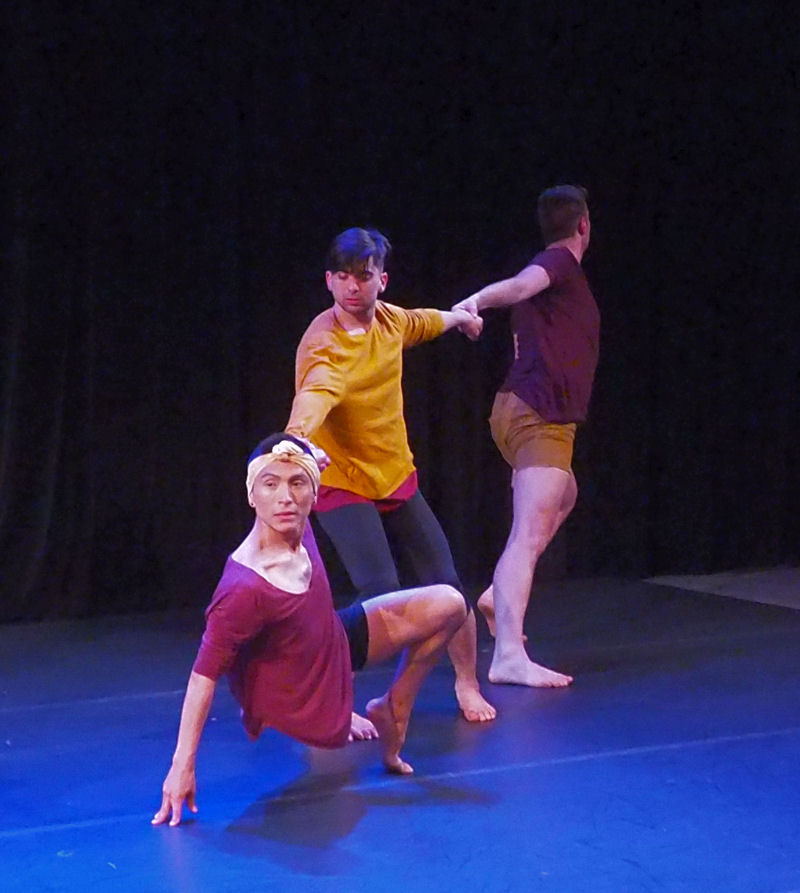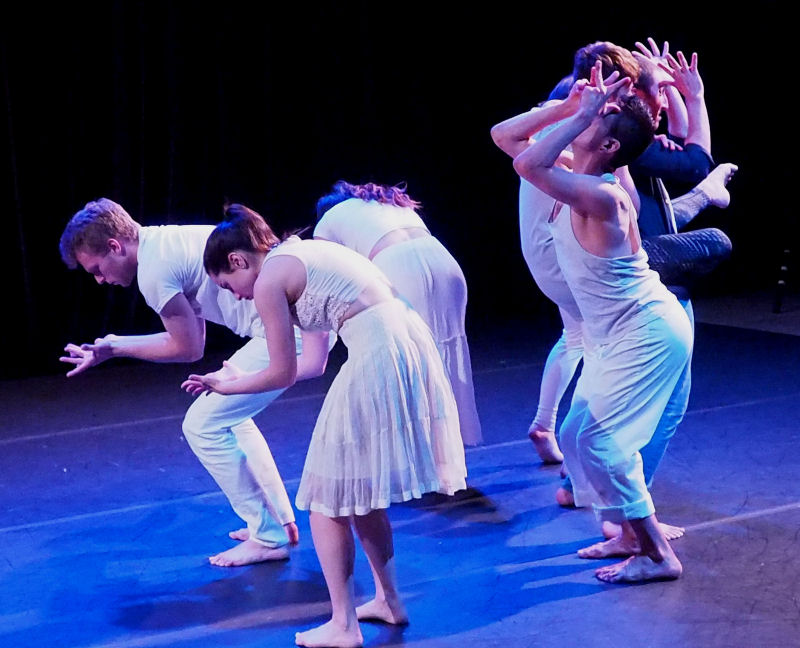 "Paradise Lost is a diverse collective of Boston artists that create dance theater from a process of collaboration and improvisation. [Their] unique choreographic style fuses acting and dance technique, and values honesty above all else."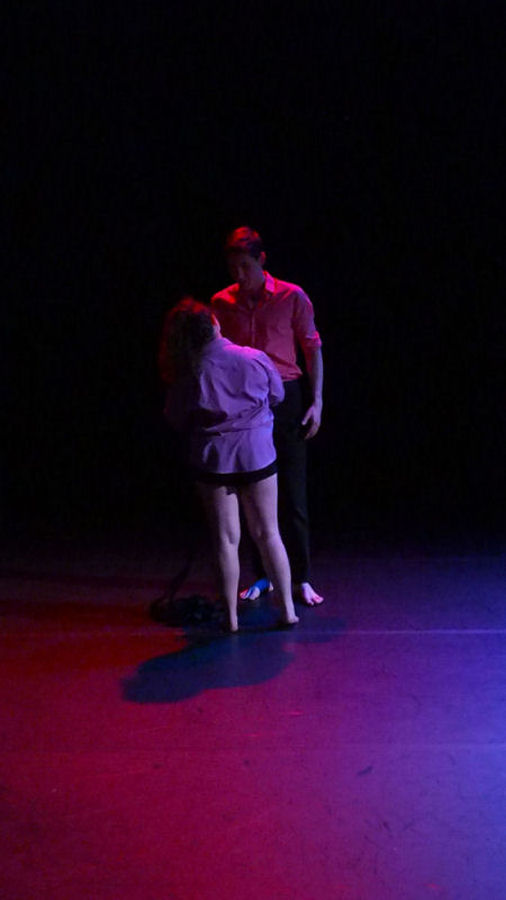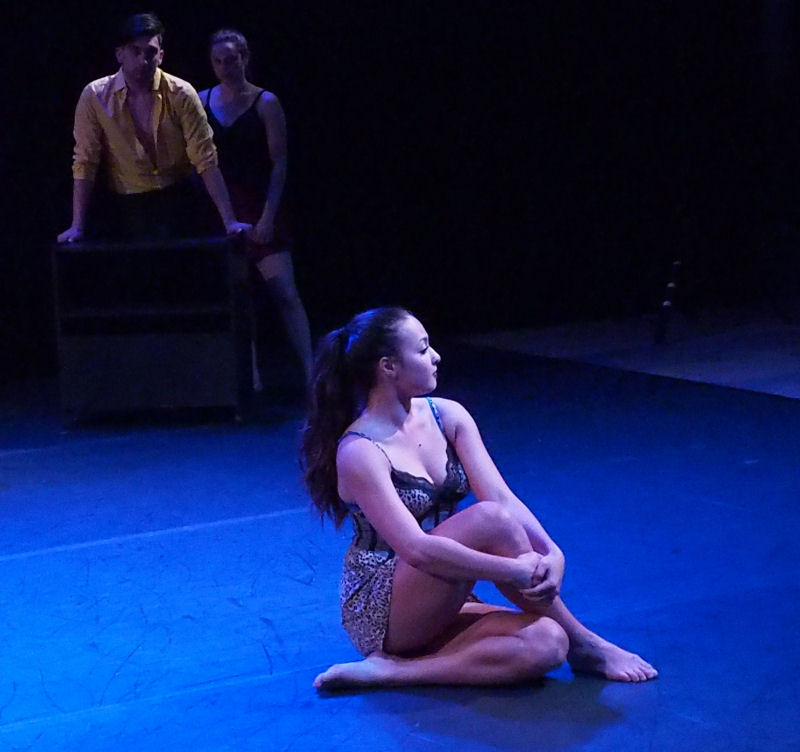 ---
Please see additional photographs on Facebook at Lighting Design by Jeffrey E. Salzberg.
---